Stylish new Hong Kong Serviced Apartments at Madera Residences
Posted on 28 January, 2021 | By Property852
Located in the centre of Kowloon, the new Madera Residences serviced apartments has a distinctly Catalonian flare about it. With Barcelona as its core inspiration Madera Residences has been intricately designed by the celebrated Spanish firm Lagranja Design. It offers lavish décor and a sense of continental calm about it that one might associate with a relaxed Spanish lifestyle.
Being strategically based just three minute's walk from Jordan MTR station means that you can be in Central Hong Kong within 10 minutes and Hong Kong's famous aquatic themed amusement park Ocean Park within 15 minutes. Closer to home in Kowloon, the bustling Temple Street Market is just a five minute walk away.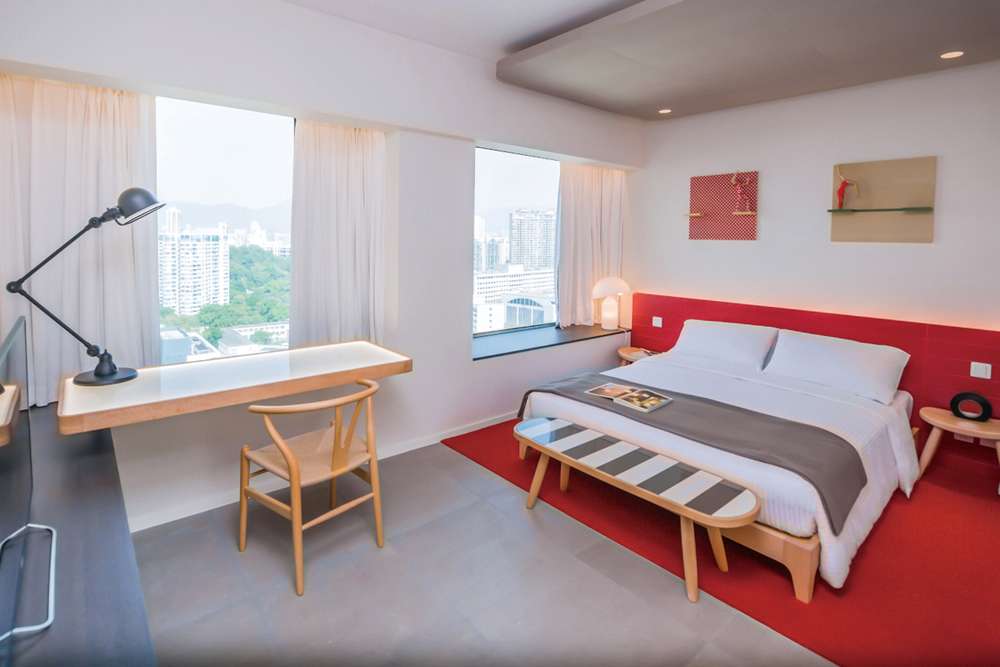 Inside Madeira Residences there are an array of expansive and contemporary rooms on offer. These include one-bedroom, studio room and family suites from 400 – 810 square feet. All are themed and offer impressive facilities and services including free WiFi, daily house keeping, a wide variety of TV channels including sports, 24/7 concierge, security and laundry as well as unlimited coffee in the lounge.
A state of the art gymnasium is open around the clock for those who like to stay in shape while on holiday. There is also a yoga centre which covers an area of 7500 square foot. Over 60 yoga classes are held in this facility every week. These include Mat Yoga, Aerial Yoga, Therapy Yoga and Warm Yoga, each catering to a variety of needs and abilities.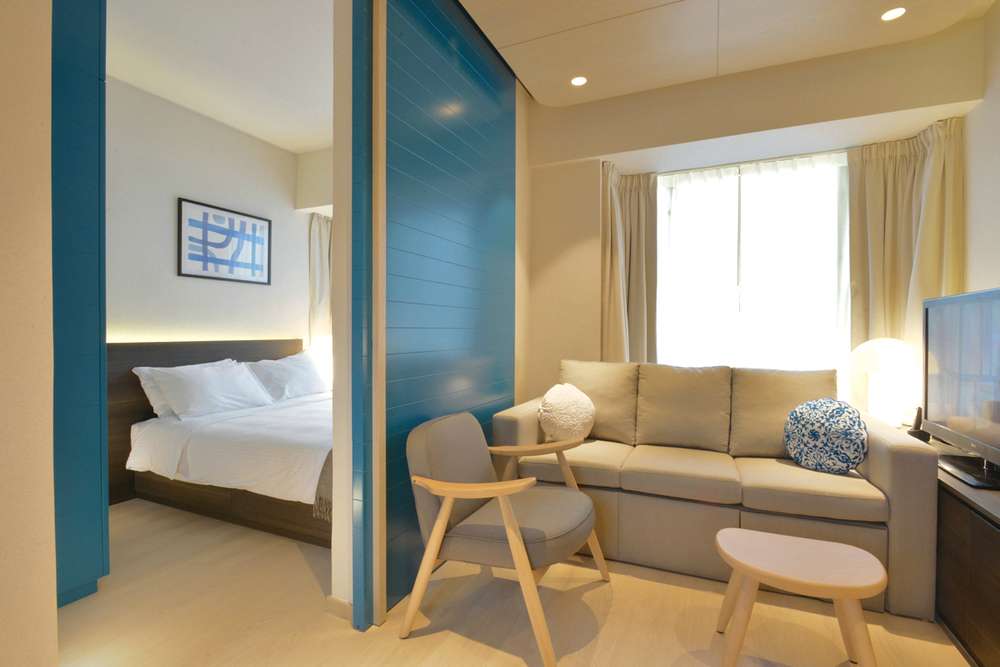 Stop off to enjoy a selection of refreshments at the hotel's quaint café, which is stylishly decorated with classic leather sofas and armchairs, traditional rugs and plaid walls. Serving a good coffee selection, light snacks, salads and afternoon tea sets this is an elegant environment to hang out and relax.
The rooftop Horizonte Lounge boasts 270 degree views of the city and Victoria Harbour and is the ideal location to host a private party with the double decked lounge able to accommodate up to 20 guests.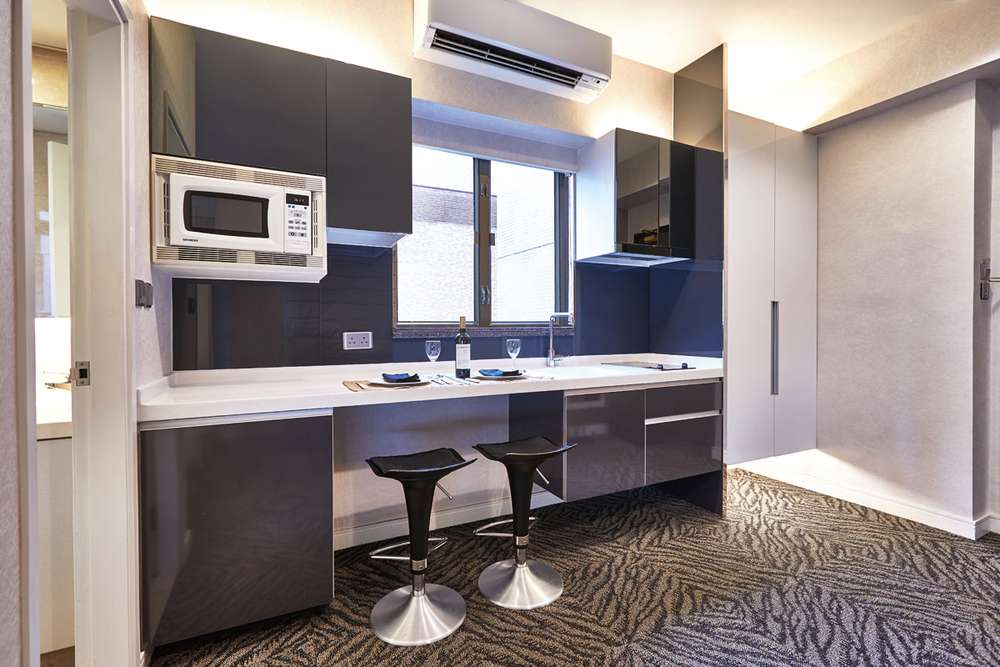 Madeira Residences has been certified to meet the requirements set by the 'SGS Hygiene Control Management Systems Standard'. It is also Hong Kong's first serviced apartment to take on the 'Raze Nano-Photocatalyst' technology that medically disinfects all of the premises and facilities. This high standard of hygiene reflects the groups high standards and social responsibility at a time when public hygiene is of optimum importance.